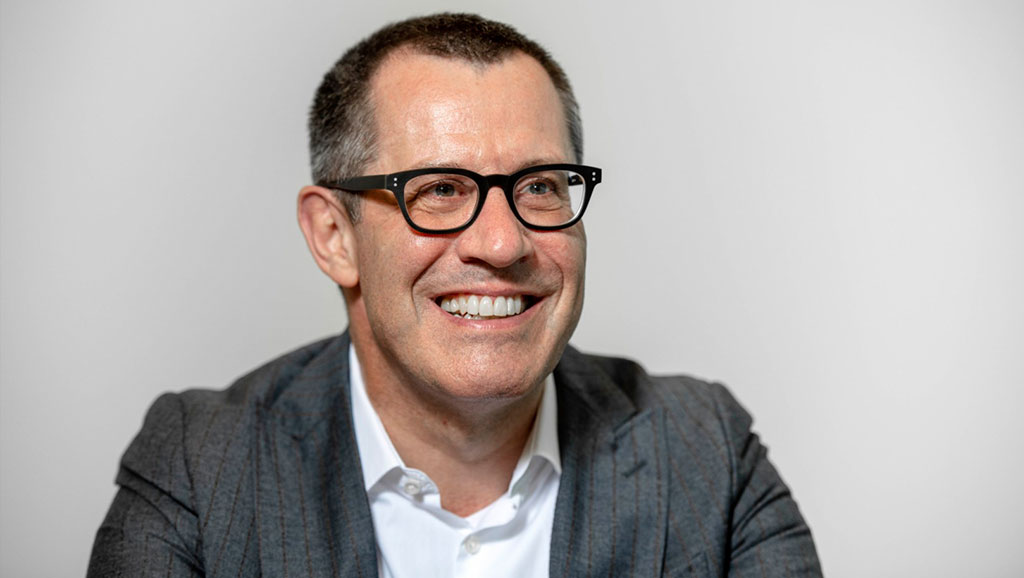 28 Sep

Businesses counseled to adopt long-term strategies as COVID accelerates change
Stefan Rösch, Country Managing Partner, EY Switzerland, sees digitalization, technology transformation, sustainability and supply chains as some mission critical elements going forward
EY is a worldwide leader in assurance, tax, transaction and advisory services. As such, you are well positioned to feel the pulse of the economy: how would you assess the strategies and solutions deployed in Switzerland to cushion the COVID-19 crisis' socioeconomic costs?
As a country, we have been hit hard due to our proximity to Italy. When you look at infection rates, Italy currently stands at 3,900 infections per 1 million citizens and Switzerland is at 3,600. There is not a big difference between these two countries and, because the pandemic happened earlier for us than for others, we were not able to prepare, or experience and learn from other countries that were hit earlier on. That has been a very difficult starting point.
Depending on the industry we are referring to, the COVID-19 crisis has had a different impact. The life sciences, pharmaceutical, medtech and biotech sectors have done extremely well. On the contrary side, the tourism industry has been hit hard. The Swiss government's reaction during this crisis has been best in class, and the speed and efficiency with which it has supported businesses is top notch. It has come at a cost: it will probably take Switzerland 30-40 years to repay the debt that's been issued, but I believe this is the only way to deal with this crisis situation. Our government has been reasonably conservative in the measures taken but I believe that was the right decision, especially considering citizens' health first.
Going forward, what is EY's outlook for the rest of the year?
Unfortunately, people have become a bit careless—for example, by ignoring safety measures when they are using public transport. There is a danger of a second wave and the recovery of the economy will heavily depend on this. I personally believe we will have a difficult summer period from an economic perspective, experiencing a substantial decline on business activities that will not help our economic reactivation. We can't count on a V-shaped recovery.
EY has recently put together a COVID-19 Enterprise Resilience Framework that identifies nine areas businesses can look at to build a structured and comprehensive approach to crisis management and business resilience. Can you give us a quick overview of this scheme and how it has helped companies so far?
The world in general was not prepared for a crisis of this magnitude and the speed at which it developed. This is probably the starting point. When advising our clients, we first focused on their immediate responses to the crisis by looking at the health and wellbeing of employees, liquidity management, negotiations with financial institutions, securing supply chains and other immediate things. Now that we are beyond the urgency, we see a shift from the now, to the next and beyond. Businesses should adopt a long-term approach again and start having a dialogue about how their target-operating model needs to change based on the lessons learned out of this crisis. For example, the global supply chain model used to be stretched and optimized to the maximum. That is probably going to change, so there is more balance with local supply chains. I personally hope that businesses look into the complexity of what they do. Simplification is a key word and businesses need to move from the immediate now to what is next and what is beyond—looking more at the future.
What would EY's recommendations be for encouraging faster economic recovery and what trends do you see coming out of the crisis that will shape the future business environment?
I hope we'll come up with a winning combination that takes the good aspects of the past and combines them with the lessons learned from this situation. Hopefully, we will not just slip back into the old normal, but we will really take the lessons from the pandemic and the good things of the past to move into the future. I believe that this crisis is an acceleration of change: the focus point and the drivers will not change, but things will just happen faster. For example, during this crisis businesses have had to implement changes that would have normally taken four or five years in just a couple of weeks. Digitalization, technology transformation and the supply chain will be important focus areas and mission critical elements going forward.
We saw a number of trends taking place in the market before the crisis. These trends have just been accelerated and we now need to take a longer-term approach, measuring long-term value against short-term thinking. For instance, think in terms of social responsibility and environmental sustainability. All these topics were in place before the crisis but have just been sped up. We need to take these major trends into consideration.
As an expert in transactions, do you think we'll see new mergers and acquisitions happening in the market and will there be some major consolidations or restructuring?
With regards to new transactions or acquisitions happening in the market, it will probably take a few more months until transaction levels pick up again. One of the trends that I foresee happening in the market on demand side is that corporations will be focusing on their core business. Non-core business will no longer be a priority and we'll see some divestment strategies. Simplification will be a growing focus, where businesses will divest from their non-core activities to refocus on their core activities.
A second trend we can expect is more succession planning: after the crisis, a number of entrepreneurs in their sixties may try to bring their businesses back to a more healthy level but they eventually will want to divest. We will also see some consolidation occurring: scale matters and, ultimately, businesses need to reach a critical size.
Where do you see the biggest opportunities for investment today?
I believe now is a good time to invest. Looking back at the financial crisis that happened in 2008, the companies that were prepared to invest were the companies that benefited for the next 10 years. There are opportunities, certainly, in particular opportunities to invest in companies focused on research and development or innovation and to invest in high-quality companies.
Innovation is a major trademark in Switzerland, with the country regularly topping the world's innovation indexes, having the highest number of patents per capita in the world and spending vast amounts on research and development (R&D) as well. How can Switzerland contribute to building a better and improved post-COVID-19 world?
Switzerland has a strong past in R&D, as well as in innovation. That is due to a number of factors. First of all we have world-class universities in Switzerland, we have dynamic clusters and performance startup ecosystems. The Swiss population has a strong entrepreneurial mindset, while the international workforce in the country is an additional strength. For international workers, Switzerland is a very attractive place to live with high-quality living standards. Over the centuries, the country has been able to attract a qualified workforce due to its excellent safety and good healthcare, education and infrastructure systems. We are a high-cost country so, ultimately, the only way we can succeed is by focusing on innovation, R&D and quality, to develop leading-edge solutions that justify their prices. We need to focus on high value-added sectors.
To what extend will the current crisis impact R&D spend in Switzerland and what's needed to preserve its leadership going forward?
It is essential to stay focused on and keep investing in R&D, because technological developments happen so fast today that we cannot miss out on any opportunities. We have already lost our advance in some technology topics and so we need to stay extremely focused now.
One of the other fields where the Swiss have been taking a lead is sustainability. What place will sustainable development have in the post-pandemic world?
This has been a mega trend for a while. Looking at the World Economic Forum and its key themes this year—they were all about environmental sustainability combined with technology. How can advances in technology support environmental sustainability to be able to reduce emission levels for example? If we manage to make it attractive, investments in such technologies become commercially valuable and I believe that we will see more investment come in. From a Swiss perspective, this is where we can add value: investing in innovation and advanced technologies that aim to reduce emissions and that consider environmental sustainability.
You became the head of EY in Switzerland exactly a year ago. It can't have been an easy year with the COVID crisis inviting itself to the table. What have been some of the changes that you have instilled in EY and what are some of your ambitions?
We are working to further build EY in Switzerland. We are concentrating our efforts on technology, in particular data and analytics, as well as in carbon reduction. We want to support companies to take an environmental perspective—to move from an investor's perspective to a stakeholder's perspective and to bring these long-term aspects and mega trends into play.
Do you have a final message for the readers of Newsweek?
I would like to remind them to stay conscious, stay healthy and stay aware of the current situation.